BLANK PRACTICE SKIN DOUBLE SIDED
AAC's high-quality practice skin is designed to allow individuals to practice tattooing and micorblading techniques. Each practice skin sheet is double sided made with no harmful chemicals.
5 Blank Practice Skins.
Related Products
Sale!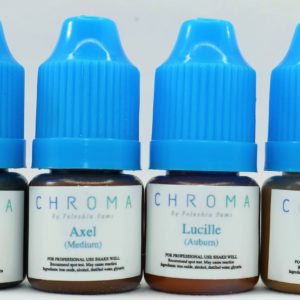 Are you looking for a series of pigments to build your inventory? CHROMA offers your 6 Microblading pigments to accommodate the needs of every client skin tone. These pigments include Halle, Marilyn, Lucille, Axel, Keri & Lupita. This is a must-have among most microbladers. Available in 3mL or 15 mL bottles.