AAC's disposable pigment cups are single use items used during every procedure to hold creams and pigment. They are the ideal size to help eliminate waste and keep you organized during each procedure.
Each Iinclude 100 cups.
Related Products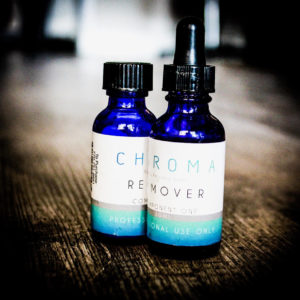 Chroma Remover Saline Pigment removal system utilizes sodium chloride which works through the process of osmosis. When the remover is introduced into the skin, which is a semi-permeable membrane, water in the cells beneath the pigment particles will rise to areas containing higher concentrations of sodium chloride. This process is called equalization and forces ink from the dermal layer of the skin upward to the top layer of the skin. This method is safe and successful when done by a certified professional.