Permanent Makeup Training Course
Course Description
This course is for those that want to be completely certified as a permanent makeup artist to include microblading, lips, and eyeliner.
Course Total Cost: $5,750

Only $3000 Deposit Due Today
Balance Due 1 Week Prior to Live Virtual Course
Upon Paying deposit your Online Course will be released.  Therefore, ALL DEPOSITS are Non-Refundable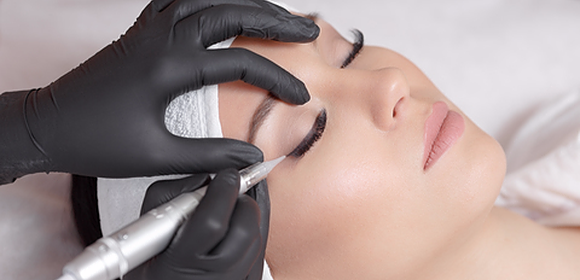 Permanent Makeup Course Details
Course Includes:
Online, Live Virtual, and Optional in Person Live Model Course Manual
Course Manual
Temporary Tattoo License
Full-Service Kit valued at $1,100 (kit allows for 20 – 25 procedures) includes: Digital Tattoo Machine, Needles, Pigments, Pigment Cups, Pigment Rings, Pull Pencil, Adhesive Rulers, Practice Skins, Micro applicators
Certification
Prerequisite:
This is a beginner's course. Because this course falls under the area of the Department of Health a temporary tattoo license is required and will be purchased by the Academy for each student working on a live model.  This course is NOT under Cosmetology.  Therefore, YOU DO NOT NEED TO BE AN ESTHETICIAN OR A COSMOTOLOGIST TO TAKE THIS COURSE.
Permanent Makeup Course Outline
Sterilization
Cross Contamination prevention
Color Theory
Skin Anatomy
Client Consultation
Aftercare
Eyebrow Design/Mapping
Hands on Machine Ombre Procedure
Hands on Eyeliner Procedure
Hands on Lip Procedure
Procedure Setup
Machine Theory and Setup
Digital Machine Needle Theory
Business Setup
Insurance
Licensing Requirements
Marketing
Pricing
Need Assistance Paying For Training Courses?
Financing & payment options now available