AAC's adhesive rulers are perfect for microblading! The adhesive rulers stick to the forehead and stay in place until ready for removal. The adhesive ruler is used to ensure accuracy and symmetry when preparing for microblading.
10 pack per quantity. 
Related Products
Sale!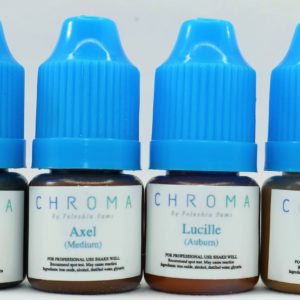 Are you looking for a series of pigments to build your inventory? CHROMA offers your 6 Microblading pigments to accommodate the needs of every client skin tone. These pigments include Halle, Marilyn, Lucille, Axel, Keri & Lupita. This is a must-have among most microbladers. Available in 3mL or 15 mL bottles.